Boston Globe Examines Relationship Between Harry Potter and Religion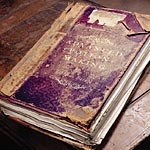 Aug 19, 2009
The Boston Globe has published a lengthy article regarding the growing acceptance of the Harry Potter books among the religious communities and scholars. Citing the advancing moderate views by a number of religious scholars and theologians, the article relates their argument that the Harry Potter books "contain positive ethical messages and a narrative arc that is worthy of serious scholarly examination and even theological reflection." These messages, the article continues, speak to two issues closely examined by people of faith – morality and mortality – as well as issues of tolerance, acceptance, the fight between good an evil, among others.
Russell W. Dalton, an assistant professor of Christian education at Brite Divinity School in Texas, relates his thoughts on the growing religious acceptance of the books by saying:

"When stories become as popular as the Harry Potter stories, they no longer simply reflect the religious views of the author, but become artifacts of the culture, and they say something about the culture that has embraced them. And that is certainly the case with Harry Potter."
The piece continues, noting particular elements of social commentary found in the Harry Potter books, specifically tolerance, shown by 'Harry's refusal to take part in the anti-Muggle bias demonstrated by some pure-blood witches and wizards.' Lana A. Whited, an English Professor at Ferrum College in Virginia, is quoted as saying, "One of the overall themes of the Harry Potter series has to do with race and race-based persecution." Mr. Dalton echos this sentiment by saying "To Dumbledore and Harry and his friends… it didn't matter whether you were Muggle-born, or whether you were a giant, whereas clearly the Death Eaters, the evil ones, were intolerant of people who were unlike them."
This lengthy piece goes on to cover a number of other subjects, ideas, and arguments regarding the relationship between Potter and religious thought. The article concludes on the topic of life and death, good and evil; subjects found throughout the Harry Potter series. Lois Shepherd, a bioethicist at the University of Virginia, is quoted as saying:

"Death, in the philosophy of the series, is not to be feared. It is in fact those who fear death the most – Voldemort being the supreme example – who engage in unspeakable acts of evil."
The full Boston Globe article can be read via this link.