Harry Potter and the Great Sequels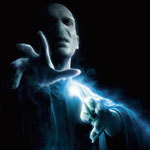 Aug 22, 2009
Empire Magazine has a new feature online where they list the "50 Greatest Ever Movie Sequels" including two of the Harry Potter films. Coming in at number 15 was Harry Potter and the Order of the Phoenix with the magazine: "David Yates took over the directing reins for this fifth film, based on
the longest – and, some would say, dullest – book in the series, and
knocked it out of the park. Excising large swathes of not much, he cut
it down to one of the leanest films and delivered a barnstorming last
act in the Ministry of Magic, with the sort of magical duels we'd been
waiting four-and-a-half films to see."
The list also include Harry Potter and the Prisoner of Azkaban, which is ranked at number 24. Of the the third Harry Potter film, the magazine has the following:
"Alfonso Cuaron took over from original director Christopher Columbus,
and with the difficult task of world-building out of the way was able
to take the story and run with it, making Potter feel like a real
adventure story for the first time, and one taking place in somewhere
bordering on the real world.


How does it stack up to the original?
It's better than the previous two, and remains many people's favourite
entry in the series. Potter's relationship with godfather Sirius Black
(Gary Oldman) is beautifully played out, and one of the great "Hell
yeah!"s comes when Hermione punches Draco Malfoy. It's also the first
of the films to use a rather wonderful washed-out colour scheme, and to
revel in its darkness.
Thanks Elliot!