Oil-Lamps to Light the Way at Hogwarts for Wizarding World of Harry Potter Theme Park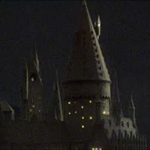 Sep 12, 2009
As a quick follow below to all the activity in developing the Wizarding World of Harry Potter, there is word today regarding special type light fixtures to be used at the new theme park. The County Times reports that The Limehouse Lamp Company in England is making "100 mainly oil lamp-style replica" lights for "a new Harry Potter ride at Universal Studios in Florida." The paper continues:
"Managing director Elliott Maurice said the lamps are similar to those seen at Hogwarts.The studio wanted authenticity as the look and feel of its rides was paramount to what they were trying to achieve, he added.
The
Limehouse Lamp Company, which is at the forefront of producing
Edwardian, Victorian and Georgian lights, was sought out by the resort
for the job."
Readers will recall of course as confirmed by producer David Heyman, there is to be three rides at the Theme park, one within the giant castle of Hogwarts. As a reminder Universal Orlando is holding a major event next week with new details and looks at the upcoming Wizarding World of Harry Potter to be revealed during a special webcast for journalists on Tuesday. TLC will have complete coverage this week, stay tuned!