Travelling Harry Potter Exhibit from the University of Alabama at Birmingham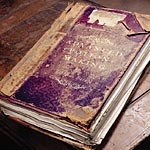 Jan 09, 2010
A press release from the University of Alabama at Birmingham announces a travelling exhibit to "[show] how Rowling delved into the writings of real 15th and 16th century physicians, scholars and scientists to fashion the basis of magic in the seven Potter books." Supplemented by the University of Alabama at Birmingham's collection of "rare, historical medical texts" and presented by the National Library of Medicine, the exhibit, "Harry Potter's World: Renaissance Science, Magic and Medicine," will run from the 25th of January until 5th of March.
The exhibit explores Rowling's references to themes popular with Renaissance scholars as well as the author's nods to early scientists such as Paracelsus and Agrippa. Elizabeth Jane Furdell Ph.D., a professor of history at the University of North Florida, will deliver a presentation on "Magic Alchemy and Medicine in Harry Potter's World" on the 2nd of February at 4pm.
More information can be found here.