Shirley Henderson Interviewed by STV: "Loved" Being in Harry Potter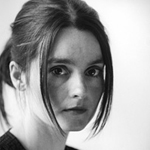 Feb 25, 2010
Shirley Henderson (Moaning Myrtle) has given a rare interview to Scottish television network, STV in which she talks about her role in the Harry Potter films, her frequent casting as over-emotional characters and upcoming projects. A video of the interview can be found right here in the Leaky Video Galleries.
Henderson spoke of how she became a Harry Potter fan and her absence from "Harry Potter and the Deathly Hallows":

I think they just have to make that decision of who's going to be there and who's not. And it's very much about the love interest now, it's a little bit more serious… less silly characters like me! I miss it, I loved doing it. I would've liked to still be involved.
The actress also revealed how the scenes with Moaning Myrtle are shot. Henderson explained that she was present when the camera was on the other actors in the scene, "really in the swimming pool and really swimming towards Harry and doing all the voice," for example, but was "in a big green empty warehouse" when the camera focused on her:

I found [acting against a green screen] very difficult to begin with, also because I'm up in the sky. So I am strapped to a bicycle seat with my legs clamped down tight so I don't fall off it and pushed, swivelling through the air and trying to hit marks and imagine how Harry would be reacting. So at first it's technically very difficult but I got to love it and they're a lovely team of people.
Shirley Henderson's latest film, "Life During Wartime" was shown at the Glasgow Film Festival 2010 on the 23rd of February and will be released on the 23rd of April.
Many thanks to Sue for the heads up!