More from Jason Isaacs "Deathly Hallows" and Malfoy's Wig in New Interview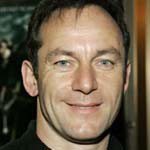 Mar 03, 2010
A bit of an interview with Jason Isaacs (Lucius Malfoy) has come online care of MTV, which continues to release clips from recent interviews with the cast of the Potter films. In this latest clip, Mr. Isaacs expands on earlier comments about finishing his part of the film by saying, "It's been nearly 10 years for me. It was very difficult saying goodbye to the entire thing." The actor continues, tongue planted squarely in cheek, by saying:

"Mostly saying goodbye to the wig was a very emotional experience… I don't get to keep the wig. I don't know, it might be on a traveling exhibit. I think it's got a very good agent who's got some more work lined up."
The full interview clip can seen below, or via this link.