Winners of the February Illustrated Scene Contest Announced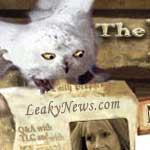 Mar 05, 2010
In February, our Contest Team brought you their Illustrated Scene Contest, which invited you to illustrate a scene from the Harry Potter series which you find especially moving. The judges looked for the ability to share with others, through artwork, the mood your chosen scene evokes for you. After receiving many brilliant entries, the winners have been picked and are as follows:
First Place: Dumbledork87 – Dragon Flight
Second Place: Corinne – Lies
Third Place: pen-umbra – Last Look
Honourable Mention: Tanigbb – Voldemort is back
Honourable Mention: nellythemarrow – Free Elf
Clicking on the title of the artist's entry will link you directly to the entry itself. The first place winner will receive a custom made wand donated by Wizard Wood Wands and 200 MyLeaky points. Many congratulations to the winners and everyone who entered!