Happy Birthday Doris!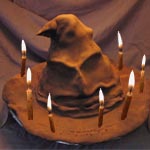 Mar 09, 2010
Posted by Melissa Anelli
Today's a special day in Leaky land as we get to celebrate the birthday of Doris Herrmann, our project manager, she who makes the wheels go round around here. We hope you'll all join us in wishing her an excellent day!