Happy Birthday NickP!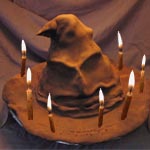 Apr 02, 2010
Posted by Melissa Anelli
We're so happy to re-add to our front-page-birthday list Nick Poulden, our programmer extraordinaire, who is back with Leaky's senior staff after an absence and has been working hard to do a lot of improvements you'll be seeing here soon. He was also the programmer of yesterday's Glee-fest, and if you liked that and want to thank him, head over and make GleeCast.net one of your frequently visited favorites. Happy Birthday Nick!