Matt Lewis Enters "The Sweet Shop"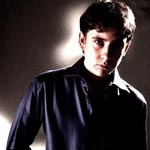 Apr 20, 2010
Actor Matt Lewis (Neville Longbottom) revealed today, via his official Twitter page, plans for a new film project the young actor is set to begin work on this year entitled "The Sweet Shop." An official website for the film has been launched, and gives details about the upcoming production, its cast, setting, and plot. According to the site, Mr. Lewis will portraying the character of "The Reporter" who "dogs the footsteps" of the main character, Jarvis, to "hunt for the big scoop." Mr. Lewis will be joining actors Gemma Atkinson, Seb Hurtado, Vanessa Haywood, and Susan Hoecke in this film, which is set to start filming next week with a release date yet to be announced.
A full snyopsis for "The Sweet Shop" is as follows:

Jarvis Marshall has it all ' a famous rock star with a beautiful model girlfriend, he has money and success in abundance. His past as a young boy growing up in a small rural community is now far behind him. But his band have split up and he has a nasty case of songwriters block and a West End Musical to score. Then his mother dies, the last of his estranged family, and leaves him the house in her will. So Jarvis Marshall returns to the village he left as a fifteen year old boy, to the house where he endured so many beatings at the hands of his cruel father.
Amongst the demons of the past he finds many of his old childhood friends, and Katie Powell, the young woman who now runs the village sweet shop. Katie endured her own hardships, losing her mother when she was twelve years old, and being brought up in her grandfather's sweet shop. Jarvis and Katie form a bond of unspoken understanding ' much to the irritation of Simone, Jarvis' stunning German supermodel girlfriend.
But the biggest problem of all is Jarvis and Katie themselves. Although they understand each other's grief intimately, they don't seem to be able to find the common ground to let their growing affection bloom. Jarvis is a rich, famous rock star who lives in the city. Katie is a broken hearted country girl who runs a sweet shop. One of them changing isn't enough ' they both have to face their past's, then find the courage to break the chains which hold them apart.
With beautiful songs and touching characters, The Sweet Shop is a Romantic Comedy with a twist.
MWS Media presents, "The Sweet Shop", starring Gemma Atkinson, Vanessa Haywood and Susan Hoecke. The film is slated for a 2010 release.
A few pre-production behind the scenes videos are also available on the site care of a Movie News Blog, as well as this video synopsis for the film here.
Finally, the film site has opened a Design Your Own Sweet contest which offers fans a chance to "make a poster (of any shape, size or style) for a lovely new sweet that might be something people will love to buy for generations to come! The sweet needs to be the kind you would find in a jar on a shelf in a sweet shop, (So you don't have to design a wrapper for the sweet). Make it on your computer or in real life, either way just add a photo/image of it to our Facebook group and get your friends to 'like' it. If you have over 100 likes on your image by July 5, 2010 you will have a chance of winning the top prize!" The top prize is having your original sweet made for real. Full rules and submission information can be found here.