Rupert Grint: "Cherrybomb" Roundup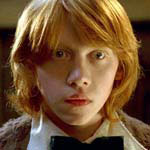 Apr 22, 2010
Rupert Grint (Ron Weasley) appeared on British breakfast programme GMTV earlier today. Our Order Partner RupertGrint.net have captured the interview, which you can now watch here on YouTube. In this brief interview the actor discussed how he was feeling about approaching the end of Harry Potter filming as well as his work on"Cherrybomb," which will be out in British cinemas tomorrow, the 23rd of April.
From the Red Carpet has another video interview in which the Ron Weasley actor discusses both the Harry Potter films and "Cherrybomb." Grint spoke briefly about the epilogue scene and described the relationship between Ron and Hermione in "Harry Potter and the Deathly Hallows" as "quite couply." You can watch the interview on RupertGrint.net via this link, where you can also watch an interview MyMovies.net conducted with the actor.
British tabloid The Mirror has a short quotation from Rupert Grint about his sex scenes in "Cherrybomb." Although the actor describes the experience of watching it at home with his parents as "agonising," he also asserts, "[the] scene's quite tastefully done…[it] isn't too graphic and most of it is suggested rather than seen." Grint spoke further about his choice to do more adult roles and his unconfirmed role in the biopic about Eddie the Eagle. You can read the full interview on The Mirror website at this link.
Additionally, the official trailer for "Wild Target," in which Rupert Grint also stars, has now been released and can be seen via this link. Parents of younger readers: please note that this trailer contains some images and dialogue that might be unsuitable.