More on "Deathly Hallows" Epilogue from Rupert Grint and Tom Felton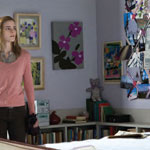 Apr 30, 2010
There is a brief report online today from a recent set visit the Philippine Daily Inquirer made to the set of "Harry Potter and the Deathly Hallows." The article, which can be read right here, features a short discussion with Harry Potter actors Rupert Grint (Ron Weasley) and Tom Felton (Draco Malfoy) regarding the long-anticipated Epilogue scene, where their characters, nineteen years later, send their children off to Hogwarts. Quoatege:

Like Rupert, who had scenes with a boy actor who plays his child ("The kid looks just like me!"), Tom Felton also acted with a youngster who portrays his offspring. "It was bizarre, nerve-wracking and poignant at the same time, because it reminded me of how I began' pointed out Tom, who is as nice in person as he is evil as Draco Malfoy.
The article continues, with comments from Potter producer David Baron, who notes that "There are three sensible places where we can do the split." Actor Robbie Coltrane also speaks briefly to the extensive makeup process to become Hagrid, while Mr. Grint again speaks to the kiss he will share with actress Emma Watson in the film.