Rumor: David Yates Considered to Direct "The Hobbit"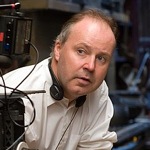 Jun 14, 2010
Rumors have been cropping up on the internet in the past few weeks regarding Harry Potter director David Yates possibly being in the running to take over the production of the film, "The Hobbit." As movie buffs will know, director Guillermo Del Toro ("Pan's Labyrinth") stepped away from the the director's chair of "The Hobbit" recently, which has caused much speculation as to who would be his replacement. Today, SlashFilm.com is reporting the rumor that Harry Potter director David Yates is the frontrunner to direct the film. This information is also being reported by CinemaBlend.com, which notes "that "industry insider tracking boards" have it that Yates is the studio's top choice to take over. It's worth noting that the studio in this case is MGM, which is famously mired in financial troubles and may not even be able to fund the film any time soon. It's also worth noting that Yates just wrapped production on the final Harry Potter film and will be spending the next few months locked in an edit room."
While this is indeed an exciting report, it is still very much a rumor, and will stay listed as such until official word comes from the studio or Mr. Yates' camp.
Thanks to HPANA for the heads up!