Wizard Rock Coming to Scandinavia This Month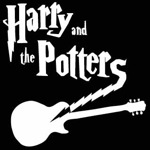 Aug 05, 2010
The region of Scandinavia will get a taste Harry Potter wizard rock this month, as band Harry and the Potters will be making their way through Norway, Sweden, and Denmark. Their week-long tour will consist of nine stops and is open to Potter fans of all ages. Here is a rundown of the events:

Aug 3 – Trondheim, Norway – Øksendal Libris Bokhandel
Aug 4 – Östersund, Sweden – Tingshuset
Aug 5 – Bäsna, Sweden – Bäsna BygdegÃ¥rd
Aug 6 РG̦teborg, Sweden РLokal Sinnet
Aug 7 – Oslo, Norway – Litteraturhuset
Aug 8 – TBA (looking for something in southern Sweden)
Aug 9 – Copenhagen, Denmark – Osram Culture Centre
Aug 10 – Växjö, Sweden – Musikhuset / Bergendahlska gÃ¥rden
Aug 12 – Stockholm, Sweden -RÃ¥gsveds Nya Folkets Hus
Fans in northern Europe can find complete tour and event information via the Harry and the Potters website here.