Rumor: Harry Potter: The Exhibition's Next Location May Be Seattle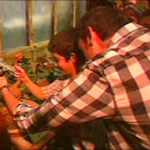 Aug 09, 2010
A Seattle based news blog is reporting that the Pacific Science Center in Seattle could be the next location for Harry Potter: The Exhibition:
"Pacific Science Center in Seattle will announce that it will host the
West coast premiere and final U.S. destination of a major exhibition,"
according to a statement from the Science Center. "A film star from
blockbuster major motion pictures will be joined by costumed children
for this exciting announcement."
All of these things indicate the possibility that Harry Potter: the Exhibition may move to Seattle after it finishes its run in Toronto. The Pacific Science Center will announce what its newest exhibit is tomorrow.
The Exhibition will remain at its current location, the Ontario Science Center, until September 6th.