Radcliffe, Watson Talk "Deathly Hallows" Filming Outside Hogwarts, Harry's Leadership, and More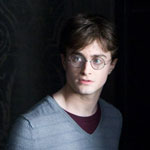 Jan 14, 2010
Yahoo!Movies UK has published a short set report from a recent visit to the "Harry Potter and the Deathly Hallows" set. The article contains quotes from actors Dan Radcliffe (Harry Potter) and Emma Watson (Hermione Granger) on the "road movie" feeling of the latest Potter film, commenting on filming outside the traditional Hogwarts sets. On this subject, Miss Watson notes:

"It was so nice to be outside, in the forest and out of the studio – running about. It was so much fun. Because it's such an emotional, heavy film, it was nice to get out and do some action stuff. They were very fun scenes to film. Being out of Hogwarts just makes it really different. It just gives the audience a whole different experience. I'm so excited to see it together."
Mr. Radcliffe agrees, saying, "It might take people a while to adjust to this one… The main thing is we're not at Hogwarts. It makes a huge difference. It gives the film a totally different feel." Additionally, the young Harry Potter actor spoke to the changes in his character over the course of the final film, relating that "Harry is like a Roman Emperor in his last days and everyone is turning on him." He continues:

"Harry is completely paranoid about what Ron and Hermione are saying about him. He thinks they're doubting his leadership, but while he is asking people that, he himself is doubting his leadership. He has no plan, so he is pretty useless."
The full set report from Yahoo!Movies UK may be read right here.
Thanks much to Megan!