The Great Jingle Spells Contest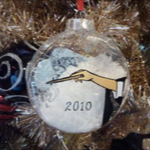 Oct 01, 2010
Every year, Leaky produces an album of wizard rock Christmas music, the profits of which benefit charity. We have raised more than $50,000 with this effort so far. This year is our fourth charity wizard rock compilation, Jingle Spells 4. And this year, we are opening things up a bit.
In the past the album has been invite-only. This year, we are holding a contest for any wizard rock band to submit a track. Of the entries we receive, some will be selected to go on the album (which will be printed in a very limited physical run and also listed on iTunes), alongside many popular wizard rock bands. The rest will be bundled into a free download you can get right on the site. We are very excited to bring you a ton of great holiday music this year!
RULES!

Your track MUST be Harry Potter and winter holidays-themed.
You MUST have the track sent to

[email protected]

by October 20. There are ABSOLUTELY NO EXCEPTIONS to this.
Your track MUST be exclusive to the Jingle Spells 4 album (it is all right if it has been available in single – not as part of any other album – form previously, but by submitting the track you agree that this track will from now on only be on Jingle Spells 4).
Entries MUST be in WAV or AIFF format. You can use a file-sharing service like yousendit.com or megaupload.com to send the files.
That's it! We are super excited. The winning tracks will be on an album next to:
Harry and the Potters
Draco and the Malfoys
The Whomping Willows
Ministry of Magic
The Remus Lupins
Tonks and the Aurors
The Parselmouths
The Moaning Myrtles
Oliver Boyd and the Remembralls
Justin Finch Fletchley and the Sugar Quills
Gred and Forge
This album will be available for pre-sale in November and shipped out in the first week of December only. (And the LeakyCon Live CD, before you ask, is being printed at this moment and will be shipped out at the same time!)
Good luck everyone!