The Independent Interviews Phelps Twins, Matt Lewis, and Evanna Lynch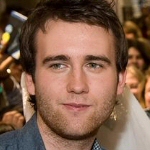 Nov 09, 2010
The end of the Harry Potter films is affecting everyone involved in different ways, but in a new article from the Independent, James and Oliver Phelps (Fred and George Weasley), Matthew Lewis (Neville Longbottom), and Evanna Lynch (Luna Lovegood) share their stories about their Potter adventure.
James and Oliver Phelps talk about how they auditioned for the roles as the humorous Weasley Twins and the close bond the Weasley actors share on and off set.

"When we're all together it's like a big ginger fun zone' James says. "Julie Walters (Molly Weasley) and Mark Williams (Arthur Weasley) are just so funny. We once did a whole rehearsal in broad Brummie. The Americans on set didn't have a clue what we were on about."
Matt Lewis, whose appearance changed so much over the years he was required to wear fake ears and teeth as Neville, speaks about his character's major part in "Deathly Hallows."

"David [Yates] and I talked about his defining moment during the Battle of Hogwarts' he says. "Neville is very adrenalised (sic). He's just running in head first and putting his life on the line. But as the death toll mounts, there are a couple of scenes where he starts to look really tired and realisation hits that the battle is almost lost."
Evanna Lynch says that the casting of Rhys Ifans as Luna's dad, Xenophilius Lovegood, was "perfect," but that she's not as similar to Luna as some people might think.

"I'm not Luna, although a lot of people think I am' Lynch says. "When I was younger I used to be a little more like her. I'm like her in that I don't like to judge people and I keep an open mind. She's so free spirited, she wouldn't judge someone by their clothes or demeanour and I like that way of looking at life."
All four actors conclude, however, that they would like to stay in the film business. Read the rest of the article here.
Thanks to Megan at Magical-Menagerie.com for the tip!