"Deathly Hallows" Trailer Due Soon?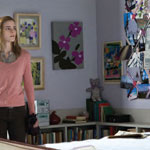 Apr 18, 2010
A brief report has been posted on Filmonic regarding the MagicBoxMusic site updating to report that they are indeed working on a score for the trailer for the forthcoming "Harry Potter and the Deathly Hallows" film. A post on their website now reads:

Once again Magicbox is hard at work on the latest Trailer for the final chapters of the Harry Potter Franchise. The Deathly Hallows will consist of two full length feature films released a year apart. Voldemort's power is growing stronger. He now has control over the Ministry of Magic and Hogwarts. Harry, Ron, and Hermione decide to finish Dumbledore's work and find the rest of the Horcruxes to defeat the Dark Lord. But little hope remains for them, so everything they do must go as planned.
MagicBoxMusic has worked on trailers for the previous Harry Potter films in the past, and has a collection of their work ready for viewing via this link. While this is an exciting development, we have yet to receive any official word on upcoming trailers for the film, and will update further when we have concrete information.