Easter Edition of The Quibbler Now Online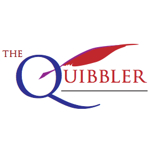 Apr 02, 2010
Just in time for Easter weekend, the April and Easter-themed issue of The Quibbler is now available for download. The Quibbler
is Leaky's monthly publication for "news that no-one else
will publish"; April's issue features articles on Quibbler staff members' success in bringing springtime to the U.K., a reported sighting of Gilderoy Lockhart, a possible Peep invasion of Britain as well as another of Aberforth's page three girls, letters to the Editor, puzzles and so much more. You
can download a PDF version of The Quibbler at this link or find the zipped file version right here. You can also have a read of past Quibblers via this link including the archived April Fools' Day edition. Those desiring to continue April Fools' tomfoolery can check out this issue (at the PDF link above or as a zipped file) which features a shocking development and a call to action. Unite for chocolate!
If you are interested in contributing to future issues of The Quibbler, the guidelines and instructions for submissions can be found via this link.
Many thanks once again to the creative team behind The Quibbler,
made up of DorisTLC, Dreamteam, Evreka, Harry's Horntail,
Iheartprofessorsnape, Janemarple9, Lirene, paint it Black, Rudius
Hagrid, SeverineSnape, Snapes-Sister, wordsaremagic and this issue's
guest contributors, Airallia and Rowena Acromantula.
Enjoy reading!