"Hogwarts Experience" for Harry Potter Attraction at Leavesden Studios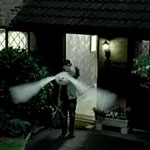 Jun 12, 2010
An article in the Times, which also confirmed actors Dan Radcliffe (Harry Potter) and Sir Michael Gambon (Professor Dumbldore) as attending the Wizarding World of Harry Potter opening next week, also revealed some new details about the plans underway for the Harry Potter experience set to be constructed at Leavesden Studios, the home of the film production of the eight Potter films. Relating that the project aims to create a "Hogwarts experience," the paper reports:

Although the Leavesden site will not be as large and will consciously not be a theme park, it will provide fans with the real costumes and sets used in the films.
There will be replicas of characters, as well as clothes worn by Hermione Granger, played by Emma Watson, Voldemort, Rubeus Hagrid, Professor Filius Flitwick and the Weasley family.
The centre will also showcase the craft and technical skills needed for a successful film franchise. Britain has a world-leading reputation in these fields.
…
Visitors to the Warner Bros studio in Leavesden will be able to immerse themselves in the Harry Potter movies that have been shot there. They will be able to:
— Walk through the Great Hall at Hogwarts and Dumbledore's study
— See costumes worn by Hermione Granger, Lord Voldemort and Hagrid
— Learn about film-making
As Leaky has reported previously, the site is set to open sometime in 2012.