Child Refugee Wins Role in "Deathly Hallows: Part 1″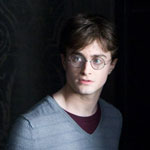 Jun 09, 2010
Harry Potter fan Margotu Margai, who led a difficult childhood in war-torn Sierra Leone, has now landed a role in "Deathly Hallows: Part 1″ as a Hufflepuff student. Margai, who is nineteen, says of the experience:
"It's so surreal. I've read all the books and seen all the Harry Potter
films but I'm still trying to believe I've got a role in the film given
the fact I could have been shot dead all those years ago. …A soldier came into my house and looked
straight at me ' and the simply carried on walking. I'll never forget
the way he looked straight at me. Yet the other day I was just eating my
lunch and got chatting to Daniel Radcliffe. It was only for a few
minutes but he was really nice."
You can read more about Margotu Margai here.
Thanks to Mythyn for the tip!