Matt Lewis to Appear on July 17-18 at London Film and Comic Con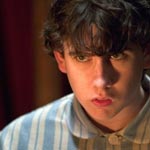 Jul 02, 2010
Matthew Lewis (Neville Longbottom) has been listed among the attendees of this year's London Film and Comic Con. The convention will take place in a fortnight on the weekend of Saturday, 17th of July at Earls Court 2 in London. Tickets are still available and can be purchased on the event's website.
Attendees can also buy tickets to have photographs with the actor at this link; while full details of Lewis' appearances at London Film and Comic Con are yet to be released, he is due to take photos with fans on both the 17th and 18th of July. Stay close to Leaky for more information about the event as it comes in.
Thanks to SnitchSeeker for the heads up!