Matthew Lewis Talks About Neville in "Deathly Hallows"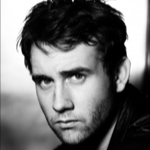 Jul 21, 2010
In a new interview, Matthew Lewis (Neville Longbottom) discusses the physical changes his character goes through in "Deathly Hallows":
"The teeth and the ears were the first to go, and then the fatsuit
came shortly after – I look a lot more like him in the new film," he
revealed.
"I didn't mind wearing all those things because it was
appropriate for the character. He's been a bit more bloody and battered
as he's been living underground so we've made him slim out."
The article also goes on to discuss how Lewis feels Neville has changed over the course of the movies:
"Having started when I was 11 years old, Neville was shy and
vulnerable, who was pushed around, bullied and was very nervous.
"Over
the years, he has more depth and can stand up more for himself. In the
seventh one, he's almost a completely changed man. He's a reckless
resistance leader who wants to go and fight, and do the right thing.
He's become more heroic, he's got heart, courage and loyalty. He's still
not perfect, but he comes through where it counts."
You can read more here. "Harry Potter and the Deathly Hallows: Part 1″ comes out November 19th, and "Deathly Hallows: Part 2″ will be out July 15th, 2011.