Potter Pundits on LiveStream Tonight at 10 PM EST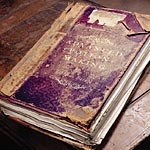 Jul 08, 2010
Tonight, at 10 PM EST, the Potter Pundits will be hosting a live event
on the PotterCast LiveStream channel. The Pundits (John
Granger, James Thomas, and Travis Prinzi) will be discussing the themes and symbolism in the Harry Potter books through a scholarly lens. You can join the live event here at 10 PM EST.