Account of Footage Shown at HP Countdown Event Online Inaccurate (Updated)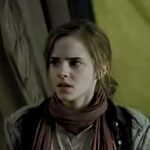 Aug 11, 2010
As readers will recall, last week we received word regarding a Harry Potter film countdown event in Japan which would show air an "exclusive preview" of the "Harry Potter and the Deathly Hallows" films. That event took place today, which prompted this account to come online via a Harry Potter forum detailing the footage shown.
Update: After word has come online regarding the event which took place in Japan, the information posted on the above forum turns out to be inaccurate. Our friends at SnitchSeeker report that the Japanese audience was treated to their fist look at the previously aired clips from ABC Family's Harry Potter weekend, which can be viewed here. We apologize for the confusion!
Many thanks to Adam for owling!