Donate to BeatBullying in Honor of Rupert Grint's Birthday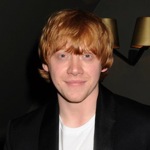 Aug 13, 2010
RupertGrint.Net has asked us to spread the word on a fundraiser they're running for Rupert Grint's (Ron Weasley) birthday, which is on August 24th. Fans are being asked to donate to BeatBullying, a charity which "empowers young people to lead anti-bullying campaigns in their schools
and local communities, and builds the capacity of local communities to
sustain the work." This charity was specifically suggested by the Grint family.
If you donate to BeatBullying before August 18th you can send a photo and a short message to [email protected], and your photo and message will be included in the scrapbook that will be given to Rupert Grint in person.
You can read more about the fundraising effort here on RupertGrint.Net.