September Edition of The Quibbler Now Online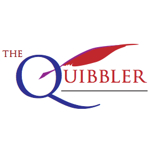 Sep 19, 2010
The September issue of The Quibbler, TLC's publication for "news that no-one else will publish", is now available for download. This edition features articles about Snorkacks in Sweden, a Ministry HitWitch loose in New York and a rogue Animagus in Turkey, as well as regular favourites such as Aberforth's Page 3 and some brand new puzzles!
You can download a PDF version of The Quibbler at this link or find the zipped file version by clicking here. Past editions of The Quibbler can be found via this link. If you are interested in contributing to future issues of The Quibbler, the guidelines and instructions for submissions can be found at this link.
Many thanks as always go out to the creative team behind The Quibbler,
made up of DorisTLC, Dreamteam, Evreka, Iheartprofessorsnape, Janemarple9, Lirene, paint it Black, Rudius
Hagrid, SeverineSnape, Snapes-Sister, wordsaremagic as well as this issue's
guest contributors, Kaylyn and Holly_Craft.
Happy reading!