Scans of "Deathly Hallows: Part 1" Empire Magazine Report Online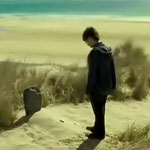 Sep 02, 2010
Thanks to our Order Partners RupertGrint.net we now have for you a complete set of scans of the Empire Magazine set report and feature on the "Harry Potter and the Deathly Hallows: Part 1" film. The entire report, which can be found right here in our Image Galleries, contains interviews with the cast and crew about production on the final film, as well as how they feel the Harry Potter series coming to a close. The article also contains a number of new images from the film, which can be seen in the scans below:
Article 1Article 2Article 3Article 4
Dan RadcliffeEmma WatsonRupert Grint
As readers will recall, two new promotional images from the film were released along with this article, and can also be found in the above gallery.
Many thanks again to RupertGrint.net!