Fun Friday: Harry Potter or a Beatle?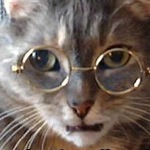 Jan 14, 2011
We all know the Harry Potter series is loved by all ages, but, sometimes, the generations still may tend to be gravitate towards what we recognize from our own childhoods. Example below:

This is the latest installment of Fun Fridays where we will highlight a new, cool, funny, or interesting thing created created by the Harry Potter fan community. This could be anything from a funny spoof on YouTube, a particulary clever cartoon, or something awesome created by our community. If you come across something that fits that description, email us at [email protected] and it may end up on a Fun Friday soon!
Enjoy!