Happy Birthday, Doris!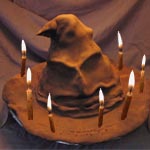 Mar 09, 2011
Posted by Melissa Anelli
Leaky's project manager, Doris Herrmann, has a birthday today! We are forever grateful since Doris came to the site and started helping us get the trains running on time. Sometimes she drives them herself. Today, we are making her take a day off and celebrate a fabulous day! Help us wish her a great one everyone!