International Release Dates for "Deathly Hallows: Part 2″ Released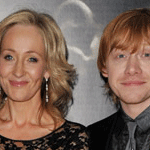 Mar 25, 2011
The official Harry Potter Facebook page has been updated to include the full list of international release dates for the "Harry Potter and the Deathly Hallows: Part II" film. To find out when the final installment of the Potter film franchise will premiere in your country, click here.
"Deathly Hallows: Part 2″ will be released in the US, UK, and Canada on July 15, 2011.
Thanks to MN for the heads up.