Our thoughts exactly, Voldie..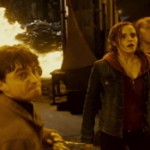 May 13, 2011
Congratulations to MuggleNet's own (does this make him a traitor?) Eric Scull for his submission to our caption contest. Submitted through our Tumblr, his hilarious caption beat out more than 100 others. If he had a MyLeaky account, he'd also get 100 MyLeaky points!
As usual, check the top of this post for the next picture we want you to caption. Leave your best submissions in the comments below and check back here for the winner. Congratulations, Eric – and thank you to everyone that participated!