Phelps Twins Talk "Deathly Hallows: Part 2″ with Empire, Join Sparkle Video Network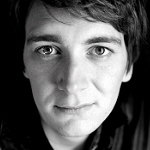 May 27, 2011
James and Oliver Phelps, who have portrayed the mischievous Fred and George Weasley since the first Harry Potter film, recently had a chat with Empire Magazine about their involvement in the franchise.
Interview with James Phelps (Fred Weasley):

So looking back, how has it all been?

It's amazing! You're in a room with Julie Walters, Mark Williams, Maggie Smith and Alan Rickman: it's not the worst place to be! Even when we were shooting scenes on this last film… I was there with Sir Michael Gambon, and I was getting ready to do something with the Manchester Orchestra, narrating Peter and the Wolf. I'd never done anything like that before in my life and I was a bit nervous. He asked what I was up to and I explained and, even though he had this big scene coming up, he said, "Oh, I read that a few years ago", and took the time to go through it all with me. That was pretty cool.

It's clear that the whole cast has become friends.

Yeah, it is really. A lot of people think that we're told to say that we're friends but in fact, we are. There have been times where we've all gone out for meals when we were shooting in Soho or whatever, and to us it's just mates catching up but everyone else will look in and see us and ask, "Is this for real?"
Interview with Oliver Phelps (George Weasley):

What was your last day filming?

I think it was when we were doing re-shoots, and it was a scene at the battlement sequence. It was an added scene, actually, where James [Phelps, aka Fred Weasley] and myself were standing on the turrets of the castle, where there was a green screen and everything, and it was just ad-libbed for about a minute. It was quite nice, but it was hard. It was a weird feeling when they yelled, "Wrap!".

The way that Rowling wrote the final battle, you don't quite know how it's going to go, and it seems like there will be surprises for everyone there.

Especially when it all goes the wrong way! When the good guys are falling by the wayside and when you see that in the picture itself it looks really harsh. There are some cool elements in it, like when you see Matt Lewis in the battle. That's quite funny because, again, you see a totally different side to his character [Neville Longbottom]. I think you see every character in a different light, which is great.
The twins have also recently become involved with a new site called GlobalSparkle.com. The site features various celebrities posting videos and giving fans an exclusive look at their everyday lives. The Phelps' videos will focus mostly on the promotional tour for the final Harry Potter film. A quick and free registration is required in order to watch the videos. Check out the Phelps' page here where they have so far posted videos from a recent trip to Los Angeles and a tuxedo fitting for a Potter premiere.