Fun Friday: Seven Installments of the Final Four Minutes of "Deathly Hallows"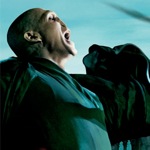 Jun 10, 2011
Posted by EdwardTLC
The folks at the irreplaceable news network The Onion have the latest on what is sure to be an awesome extension to the Harry Potter film franchise: the last four minutes of the film, are going to be split into seven individual films.

Final Minutes Of Last Harry Potter Movie To Be Split Into Seven Separate Films
You know what this means? LeakyCon 2059 is a go!