Full Length "Deathly Hallows: Part 2″ Trailer Set for Friday?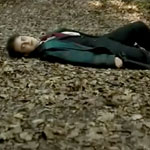 Jun 15, 2011
Dark Horizons is reporting that a full legnth trailer for the "Harry Potter and the Deathly Hallows: Part 2″ film is set to debut this Friday, June 17th. The film and entertainment news resource cites a press release which lists the trailer as debuting this Friday morning PST. Leaky is working to confirm this news and will report confirmation as soon as we have it.
Many thanks to Andrew W!