Ariana Dumbledore's Portrait and More in XFINITY "Deathly Hallows: Part 2″ Previews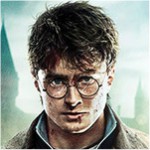 Jun 24, 2011
Comcast's XFINITY will be unveiling three exclusive previews from "Harry Potter and the Deathly Hallows: Part 2″ in the coming days.
The first, called The Story, was posted online this afternoon and provides a sneak peek at Ariana Dumbledore's portrait in the Hog's Head Pub, members of the Order of the Phoenix putting protective enchantments around Hogwarts, and the Fiendfyre mayhem in the Room of Requirement. Also included in the preview are interviews Daniel Radcliffe (Harry Potter), Emma Watson (Hermione Granger), and director David Yates where they describe the story for "Part 2."
Click here to watch the preview. Two more videos are expected to be released later this week and next. Stay tuned!
Update: Some screengrabs from the preview, including all of the aforementioned footage, can be found in the Leaky galleries.
"Deathly Hallows: Part 2″ will be released in theaters on July 15, 2011.