Excerpts from Dan Radcliffe's Interview in August 2011 GQ: Going Teetotal, Child Actors and Post-Potter Projects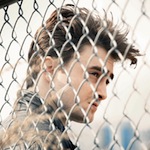 Jul 04, 2011
Excerpts from the interview Daniel Radcliffe gave to men's magazine GQ have now appeared online via The Telegraph. Although the August 2011 issue isn't out until the 7th July, The Telegraph has a number of quotes from Radcliffe about choosing a quieter lifestyle and the reasoning behind his choice to go teetotal last summer:

As much as I would love to be a person that
goes to parties and has a couple of drinks and has a nice time, that doesn't
work for me. I do that very unsuccessfully. I'd just rather sit at home and
read, or talk to somebody that makes me laugh. There's no shame in enjoying
the quiet life. And that's been the realisation of the past few years for me.
Once again the actor spoke about life after Potter, specifically his choice to take on new projects, saying, "If I can make a career for myself
after Potter, and it goes well, and is varied and with longevity, then that
puts to bed the 'child actors argument'."
You can read The Telegraph's write-up on the interview at this link and find Daniel Radcliffe's playlist here on the GQ website.