"Deathly Hallows: Part 2″ Breaks Single Day Box Office Record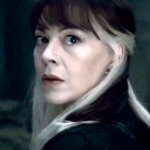 Jul 16, 2011
"Deathly Hallows: Part 2″ made $92.1 million on Friday, breaking the record for single day box office gross in the US, according to the Hollywood Reporter. The last holder of this record was "The Twilight Saga: New Moon," which earned $72.7 million on its first day:
Overseas, the pic earned another $75 million on Friday for a three-day
international total of $157.5 million, bringing its worldwide cume to a
record-breaking $249.6 million.
By all accounts, Deathly Hallows 2 is on track to
score the biggest worldwide opening of all time, beating the $394
million earned by Harry Potter and the Half-Blood Prince in its debut.
Domestically, it's expected to eclipse the record-breaking $158.4
million grossed by Warners' The Dark Knight in its opening weekend.