No Truth to PublishAmerica's J.K. Rowling Claim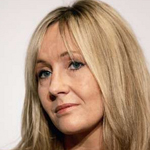 Aug 16, 2011
J.K. Rowling's spokesman has denied claims made by the publishing company, PublishAmerica, which promised to bring attention to their client's books in a meeting with Ms. Rowling.
According to the AP, PublishAmerica asked writers to submit 50-100 word notes about their work and pay $49 so that a delegation would meet with her in Edinburgh and present their books.

Rowling spokesman Mark Hutchinson said Tuesday that the claim was "completely false" and promised "appropriate action." PublishAmerica, based in Frederick, Md., has long been cited by industry watchdogs for allegedly deceiving authors.