Pottermore Insider Updated: Beta Access Continues, Staggered Entrance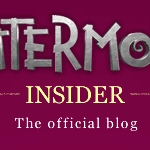 Aug 18, 2011
The Pottermore Insider blog has been updated to mark the progress of the first few days of beta access to the Harry Potter online reading experience. The blog post reads, in part:

At the start of this week, we sent out Welcome emails to a small number of Beta users. These people have been busy exploring the site, leaving comments to tell us when they like something, and making suggestions when they find something they would like us to improve. In just four days we've learned an awful lot and, as a result, have started making changes to improve the Pottermore experience.
We know that a lot of people are eager to receive their Welcome emails and that it's difficult to wait but, as we mentioned in our earlier blog post, we're staggering entry to Pottermore and to start with we're only letting a small number of people onto the site.
Leaky has access to Pottermore and is updating this post with our live observations throughout the day. A full review will be posted shortly.
If you have access to this beta version of Pottermore, please do share your thoughts in the comments below!