Early Screening of "My Week with Marilyn" Held in Chicago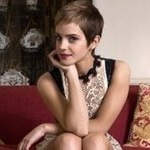 Sep 02, 2011
An early screening for the forthcoming film, "My Week With Marilyn," was screened yesterday evening outside Chicago and Leaky was able to be in attendance. The film, as readers will recall, stars Harry Potter film alums Emma Watson (Hermionie Granger), as wardrobe assistant Lucy, and Kenneth Branagh (Gilderoy Lockhart), portraying Sir Laurence Olivier.
Even though the film was still, what screening hosts called, "a working cut," "My Week with Marilyn" was a delightful telling of the experiences of a young production assistant working with Marilyn Monroe during the filming of 1957's "The Prince and the Showgirl." Actor Eddie Redmayne plays production assistant Colin Clark, who chronicled his experiences in a 1995 memoir on which this film is based. Miss Watson plays Colin's love interest in the film, and is very good in one of her first post-Harry Potter films. Kenneth Branagh gives a fantastic performance as Sir Laurence Olivier against actress Michelle Williams as the Ms Monroe. Two additional Harry Potter actors also appear in the film, Zoe Wanamaker (Madam Hooch) and Toby Jones (Dobby). The film is a very enjoyable look into the life and legacy of Marylyn Monroe, as well as the people in her life at this point in time.
"My Week with Marylyn" is still in post-production, but set to premiere at the New York Film Festival on October 9, 2011. Wider releases for the US and UK are set for November 4th and November 18th, respectively.