Signed JKR Books Raffle Livestream – starting soon!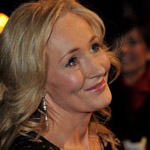 Jan 15, 2011
Today at 2pm eastern, join PotterCast and the Harry Potter Alliance for the live charity event benefitting the of the complete set of signed Harry Potter books by J. K. Rowling. Starting at 2pm EST, the LiveStream event via this link will feature our own PotterCasters, the HPA's Andrew Slack, musical performances by Alex Carpenter, Lauren Fairweather and Matt Maggiacomo; and more surprise guests yet to be announced.
As readers will recall, the exclusive set of of signed Harry Potter books were first raffled as part of our Helping Haiti Heal campaign early last year. This charitable effort raised a over $123,000 for Partners in Health. The organization which won the raffle, Association of Electrical Contractors of New York City College Fund, graciously decided to raffle the books once again, with proceeds going to their organization as well as Kamp Kiwanis. This LiveStream event will showcase the Kamp Kiwanis charity, which is based in Upstate New York and offers handicapped and underprivileged children an outdoors experience where they can learn about leadership and fair play. We will also be showing you how you can win the one-of-a-kind set of signed Harry Potter books. The drive ends January 23, 2011; to find out how you can donate and enter the raffle, please do click right here.
Join us via this link on the PotterCast LiveStream tomorrow at 2pm EST for this awesome event. See you there!