David Yates, David Heyman, and Tom Felton Discuss "Deathly Hallows: Part 2″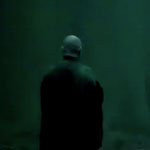 Jan 07, 2011
In a new article in USA Today, director David Yates and producer David Heyman talked about the general atmosphere of "Deathly Hallows: Part 2″:
"The very last one's a big old epic, with lots of battles and dragons
and goblins. It's going to be operatic. And then it's over," says
director David Yates.
"The decision to split this into two was purely a creative one. By doing
two, there's more detail and more time to engage with the characters in
the way that we do," says producer David Heyman. "It allows the audience time to bring themselves to it. The audience has
the time to project their own feelings and engage with the characters."
Both Yates and Heyman, as well as Tom Felton (Draco Malfoy), also discussed some of the feelings that came with ending the film series:
Asked if he's feeling nostalgic, Yates says, "I don't think we ever took
it for granted. We'd sometimes joke about what we're going to do when
it's all over. We'll never have this amount of resources again. We're
going to have to go back into the real world, after living in this
bubble."
…
"One of the greatest gifts that Jo Rowling and
the whole franchise has given (the actors) is that we can really end up
making a kid's night just from saying hello," Felton says. "I was 12
when we started shooting; 13 when it came out. I'm 23 now. It's been a
long journey.
"You don't see people growing up, not when you're
there. It's only when you look back at the films. … Look at Daniel!
He was bloody tiny. My face was like a basketball. But those angelic
features seem to have left me," he jokes.
"The last film will be it. It's never going to be
like this again. You never take this for granted," Heyman says. "You
want to do the end justice, so there's a little bit of anxiety."
You can see the rest of the article here.