Emma Watson Updates Official Site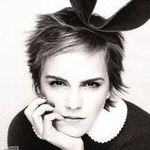 Oct 16, 2011
Earlier today, Emma Watson updated her official site with a new message about starting her school year at Oxford University, which will be her third year in university. She will begin her final year at Brown University in 2012:
To Everyone who is starting a New School Year, (sorry those who have been at school for a while Oxford starts late)
Just to say have a great term and good luck with all your work.
You might not hear from me for a while because I will be really busy studying but I wanted to just say hi and bye : )
Hope you all like 'My Week with Marilyn' and i'll keep you posted on 'Perks'.
Love Emma xx
You can see a picture of Watson on her way to class here.