Pottermore Insider Update: Beta User Survey Now Online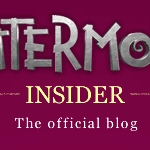 Oct 21, 2011
The Pottermore Insider blog has just been updated to share a link to a survey of Pottermore for its early beta users. The blog notes:

It takes less than ten minutes to complete and your feedback will help us to improve Pottermore for everyone. You'll be able to comment on the different areas of the site, let us know what you enjoy, and what you think could be even better.
Beta users may take the survey via this link.