New Comprehensive Blu-ray/DVD Collection of Harry Potter Films due in 2012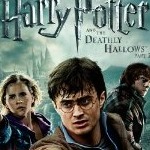 Oct 06, 2011
Warner Home Video have announced that a new, comprehensive box set of all 8 Harry Potter films will be released sometime in 2012. Note that this will be different from the 8-disc box set being released on Nov. 11.
At the moment, it is unknown what additional features will be included in the new comprehensive box set, but it's definitely in the works:

Hard-core Potter fans will be pleased to know that 2011 is not
the end of the Harry Potter film franchise on DVD and Blu-ray. Warner
Home Video plans to release a comprehensive Harry Potter film
collection, with even more extras and collectible premiums in 2012. More
details about the collection will be available at a later date.
Thanks to SnitchSeeker for the tip!