Happy Birthday Edward!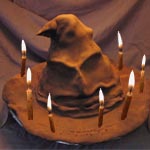 Feb 28, 2011
Posted by Melissa Anelli
Today is a special day in Leaky land! It is the august birthday of our very wonderful Edward Drogos, a man who keeps the news ticking along here on the main site and is one of our top LeakyCon ninjas! Please join us all in wishing the best of days to someone who, quite literally, this site could not exist without. Happy day!