Fun Friday: Harry Potter is Real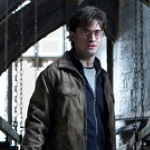 Apr 22, 2011
A bit of a throwback for Fun Friday today, as we share a video of who we know as Dan Radcliffe explaining the real Harry Potter. Hint: It's all real.
style="text-align:left;font-size:x-small;margin-top:0;width:384px;">I Am Harry Potter from Daniel Radcliffe
This is the latest installment of Fun Fridays where we will highlight a new, cool, funny, or interesting thing created created by the Harry Potter fan community. This could be anything from a funny spoof on YouTube, a particulary clever cartoon, or something awesome created by our community. If you come across something that fits that description, email us at [email protected] and it may end up on a Fun Friday soon!
Enjoy!