MTV Gives Dan Radcliffe the Ultimate New Yorker Test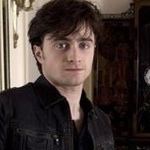 May 25, 2011
MTV's Josh Horowitz recently sat down with Harry Potter actor Daniel Radcliffe to test his New Yorker knowledge.
Currently starring in the Broadway musical "How to Succeed in Business…" Radcliffe has been living in New York City for several months. He's quizzed about the best pizza and bagel eateries in the city as well as some sports trivia and general New York attitudes.
Watch the entertaining "Empire State of Mind" segment in the video gallery to find out whether or not Radcliffe is a certified New Yorker!